Vladimir Norov, Secretary-General of Shanghai Cooperation Organization : A Model of Modern Agricultural Development Was Seen from the Yangling Demonstration Zone
release time:2020-07-19 17:52
source:Shanghai Coorperation Organization Countries Regional Agricultural Cooperation Network
On October 22, 2019, the 26th China Yangling Agricultural High-Tech Fair inaugurated in Yangling Demonstration Zone, Shaanxi province, China. Vladimir Norov, Secretary General of SCO, attended the opening ceremony and participated in the 2019 Yangling Modern Agriculture High-End Forum.
Vladimir Norov said that in recent years, the SCO members had been strengthening cooperation in so many areas, including the economy, agriculture and others, especially the use of high technology to improve the production of value-added products to meet members' needs.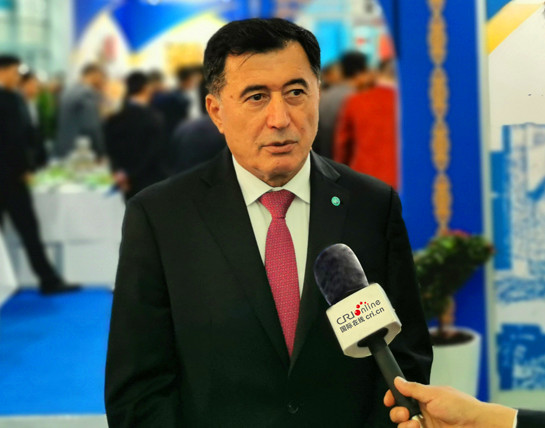 Vladimir Norov thought that the SCO members all had a wealth of resources, including energy, production bases and high-skilled professional and technicians. At present, with the continuous updating of science and technology, new technologies, including 5G technology and nanotechnology, should be developed in agriculture to achieve the technicalization of agricultural production and change the way of agricultural production. Therefore, the members should be guided by the "Shanghai spirit"—"mutual trust, mutual benefit, equality, consultation, respect for diverse civilizations and the pursuit of common development", it was imperative to seize the opportunities for diversified cooperation.
Vladimir Norov, Secretary General of Shanghai Cooperation Organization, was interviewed by CRIOnline Shaanxi Channel.