release time:2020-06-12 21:51
source:Shanghai Coorperation Organization Countries Regional Agricultural Cooperation Network
Silkroad Wheat Innovation Alliance was established at Northeast A&F University on November, 2nd , 2019. 83 delegates from 32 universities as well as research institutes and related enterprises from China and 8 countries along the silkroad attended the forum.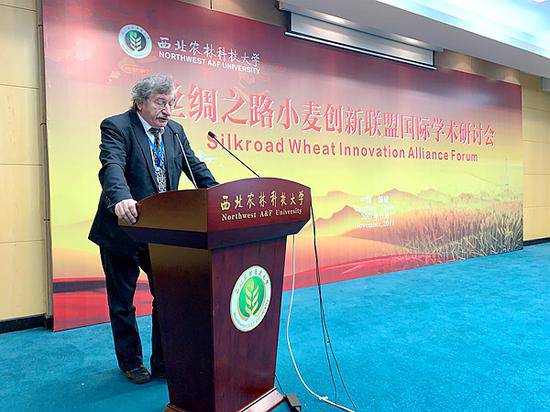 Goncharov Nikolay Petrovic delivers a presentation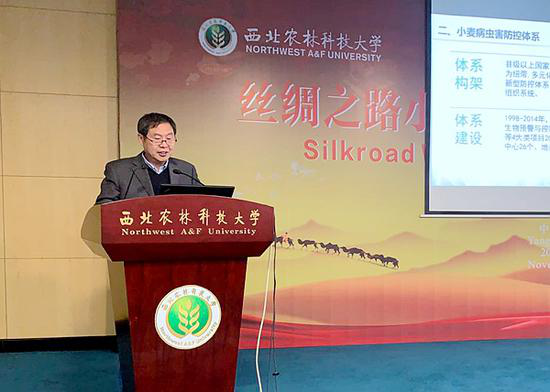 Kang Zhensheng delivers a presentation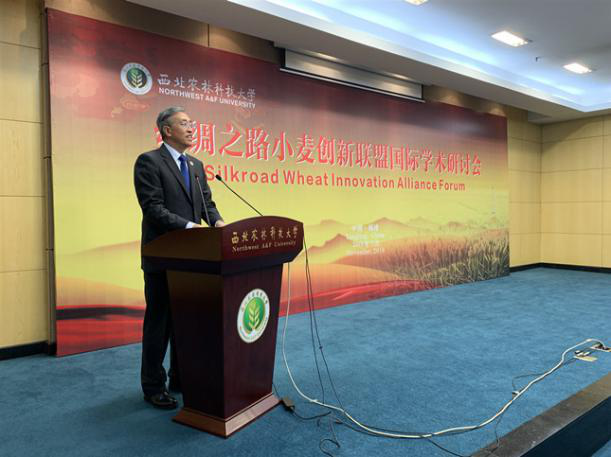 Qian Yonghua delivers a speech
Delegates exchanged their ideas about scientific research on the innovation of wheat germplasm resource, genetic breeding,green production,processing and trade,as well as talent cultivation and industrial development. Experts such as Kang Zhensheng, an academician of Northeast A&F University and Goncharov Nikolay Petrovic, a Russian academician made 15 superb presentations.
Qian Yonghua, vice president of Northeast A&F University, said that Silkroad Wheat Innovation Alliance shall concentrate on the wheat research and industrial development of the countries along the silkroad. He also said that we hope this alliance can strengthen the cooperation in scientific research, talent cultivation and cultural exchange, solve the critical technological problems that restrict yield and quality of wheat, as well as cultivate more high-level agricultrual talents with international vision.