release time:2019-10-25 13:26
source:Shanghai Coorperation Organization Countries Regional Agricultural Cooperation Network
An agriculture theme exhibition by Shanghai Cooperation Organization countries is underway in Yangling Agricultural Hi-tech Industries Demonstration Zone, Shaanxi province.
As part of the 26th China Yangling Agricultural Hi-Tech Fair that opened on October 22, the exhibition, staged in Hall D at the fair, provides a window into the achievements of SCO member states in agricultural development.
More than 100 enterprises and organizations from 17 countries attend the event, a showcase of the latest progress and technology in modern agriculture and also a gathering of high-quality farm produce.
"Our organic seasonings and coconut products are popular with clients from many countries. The reason we come here is to seek cooperation with Chinese enterprises and promote our products in China. Several companies reached agreements of intent with us to become our agents in the morning right after the exhibition opened," said a Sri Lankan exhibitor named Capra.
The event, featuring a wide variety of products such as mung beans, tomatoes and pears from Uzbekistan, honey, black tea, sea cucumbers from Russia, wine and cookies from Belarus and rice from India, has also provided visitors with a "multinational tour" experience at the agricultural hi-tech fair.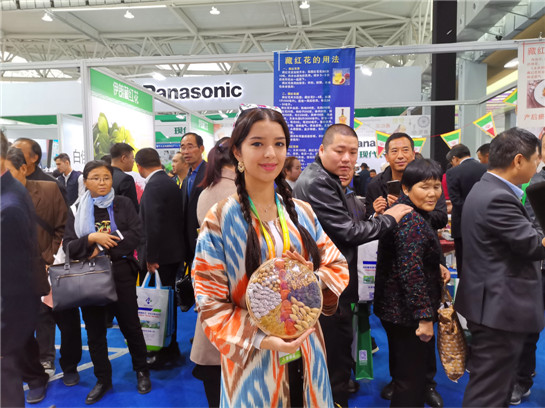 An exhibitor displays products. [Photo: Feng Yan]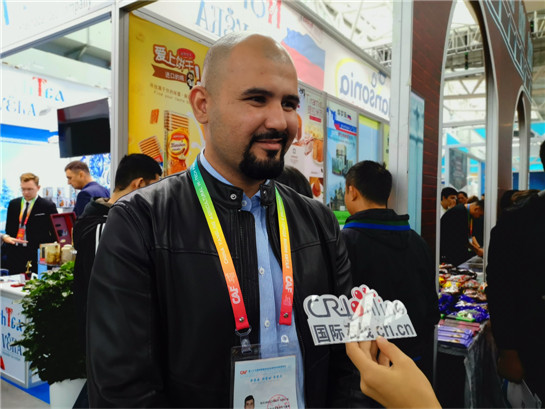 A Russian exhibitor speaks during an interview with CRI Online Shaanxi Channel. [Photo: Liu Honghua]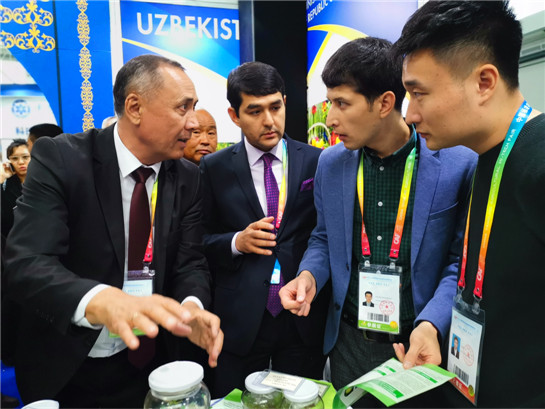 Traders discuss business at the exhibition. [Photo: Liu Honghua]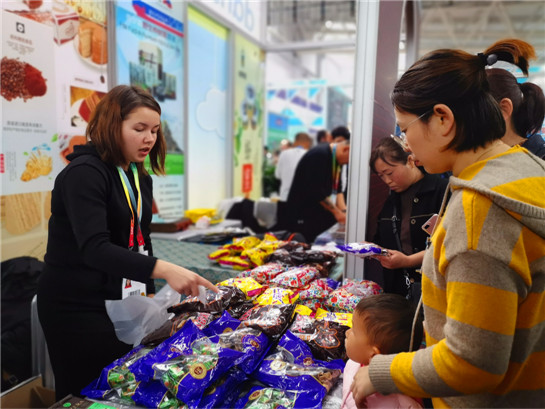 Visitors inquire about the products at a booth. [Photo: Liu Honghua]